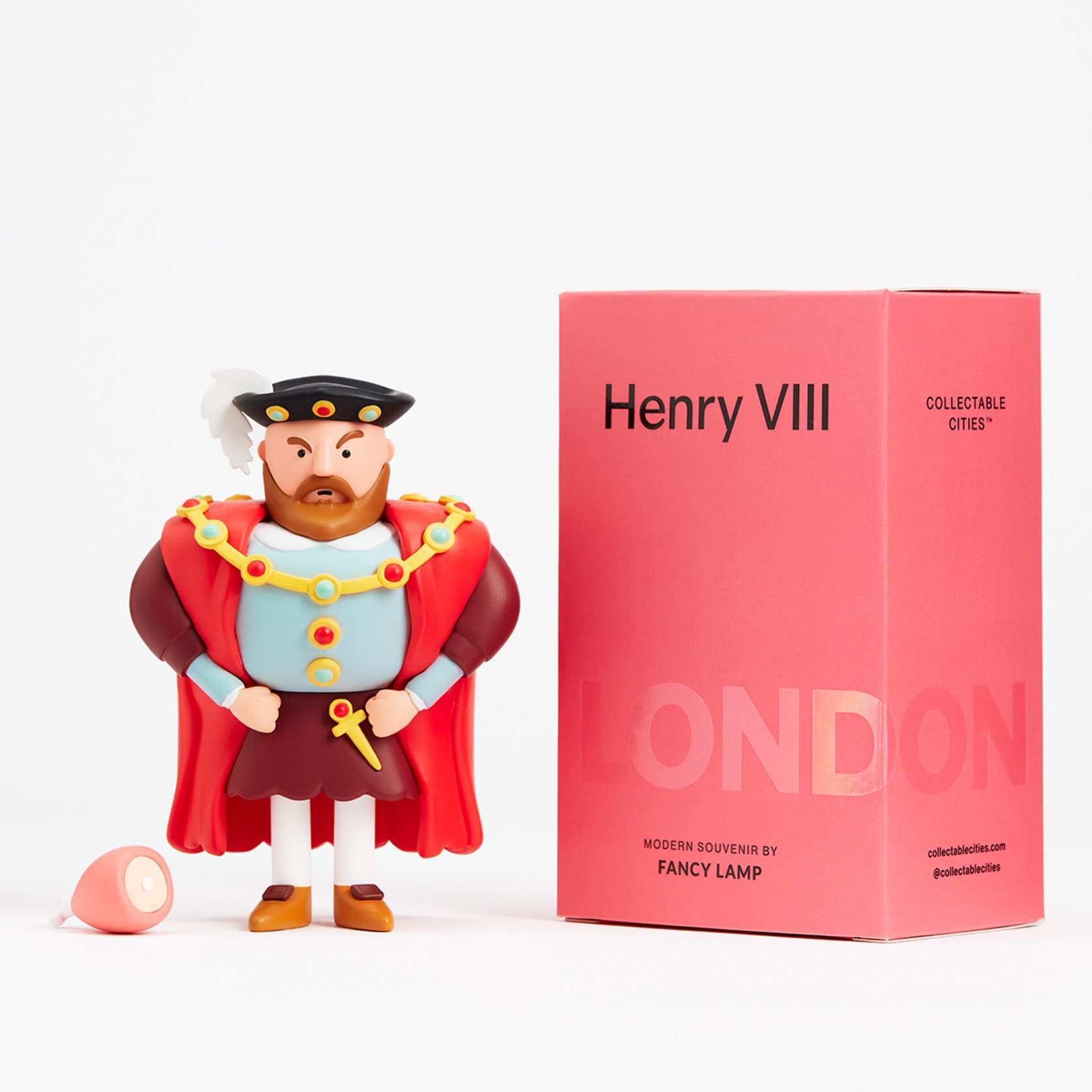 Product Information
Henry VIII & Royal Ham First Edition Collectable London Art Toy

Henry comes beautifully packaged along with his royal ham, measuring 9.5cm tall and ready to brighten up your bookshelf. Includes a numbered, limited edition collector card.

Fashionista, foodie, murderer, musician... There was a lot on King Henry's plate and he handled it questionably. Henry infamously married a series of six wives in his quest for love, power and a healthy male heir. Said wives were despatched by various and nefarious means. Did not play well with France or The Pope.
| | |
| --- | --- |
| Icephorm Item # | 16775-99243 |
Shipping
Shipping available to
United Kingdom, EU, Europe (Non EU), Rest of World, United States of America
Shipping Terms
Items are generally shipped within 5 working days from payment being cleared.

Where several items are ordered together, then we may use batch shipping.
Returns
Returns Policy
Please return items directly to us within 14 days of receipt for a full refund.

Please include a copy of your original order and a note of why the items are being returned.
Seller Information
| | |
| --- | --- |
| Business Name | Fancy Lamp |
| Location | London |
| Registered Office | 16 – 18 WEST STREET ROCHFORD ESSEX SS4 1AJ |
| Company Number | 09106606 |
| Registration Country | England & Wales |
| VAT Number | 206711437 |
No reviews have been left for this item.
| | |
| --- | --- |
| 02/03/2023 16:01:22 | Item Listed. |